The KC5LDO 6AQ5 QRP CW Transmitter
Simplicity and minimal parts count make this transmitter an excellent choice. New parts are still available and fairly inexpensive. A well stocked junk box could provide most if not all the parts.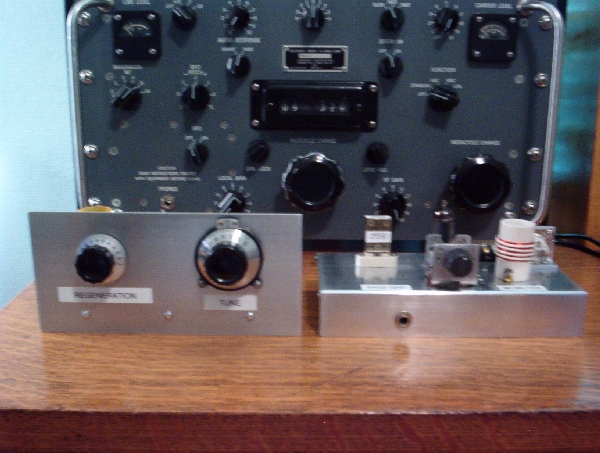 Pictured above in the foreground is the One Tube Receiver on the left and the 6AQ5 Transmitter on the right. I think the two make a very nice matched pair.
Power output is from 2 to 7 watts depending on your power supply. Maximum plate voltage for the 6AQ5 is 275 volts. Higher voltages will shorten tube life.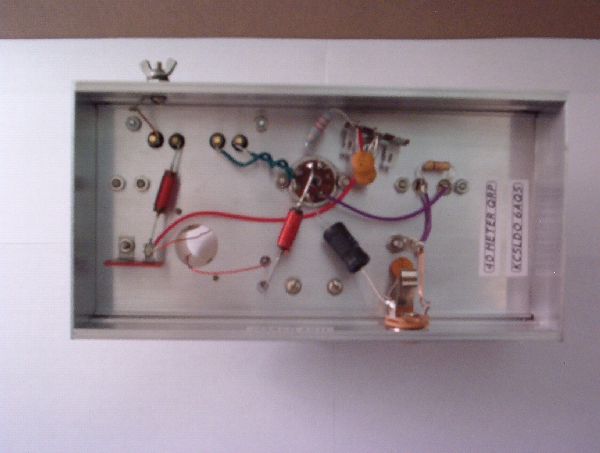 My transmitter produces a nice clean tone with 4 watts output using plate voltage of 245 VDC. Tube emission will also effect output.
Dangerous voltages are present in this transmitter and could prove . If you are not familiar with high voltages in tube equipment, please seek qualified help.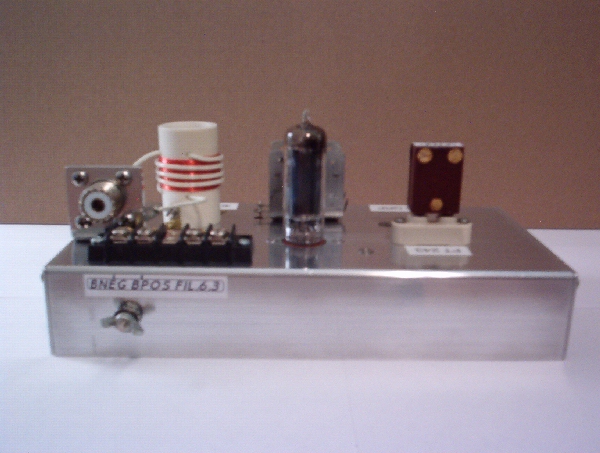 Tune up is very easy with only one variable capacitor to adjust. Use a wattmeter or tune for maximum signal strength and best tone on your receiver.
I built mine on a 4 X 6 inch chassis with room to spare. A 4 X 4 inch chassis could be used. A variable capacitor from a junked broadcast set was used. The coil form is PVC pipe with an outer diameter of 1 1/8 inch. With the exception of resistors and capacitors, all parts are from the junk box.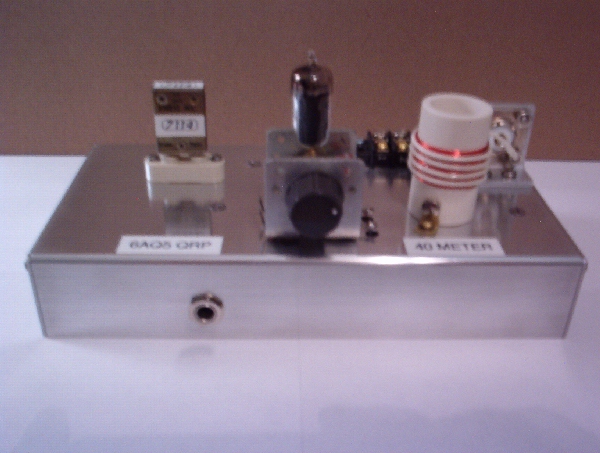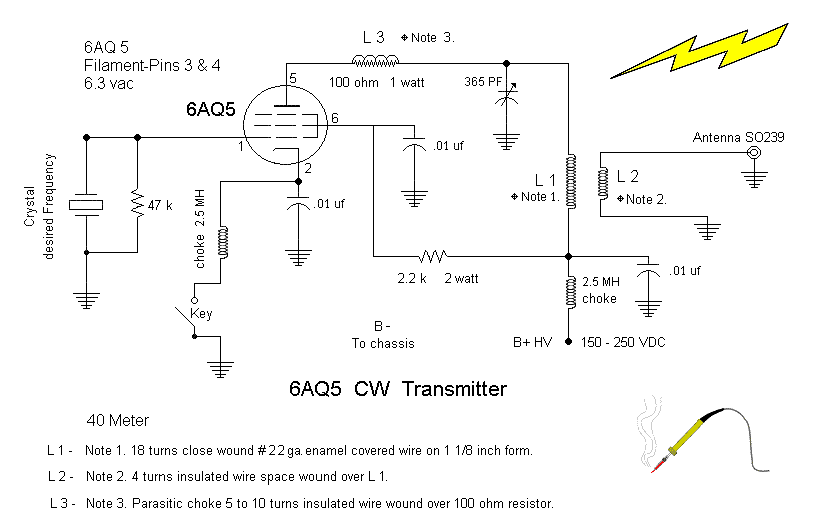 The 6AQ5 makes a great QRP CW transmitter that is fun to build as well as to use.
73, James, KC5LDO

Articles written by James Tobola - KC5LDO
and reproduction, publication, or duplication of this article, or any part thereof,
in any manner is prohibited without the express written permission of the author. ©2011

Thank you for visiting our page and please sign with your comments into the

Guestbook

or drop us an

w5dxs@hotmail.com
---


These Web Pages were created by using 100% Recycled Electrons.